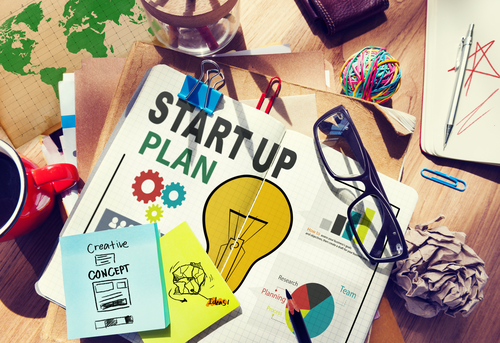 The Different Things HGV Drivers Think Car Drivers Should Know
In all honesty, unless you have been behind the steering wheel of a heavy goods vehicle (HGV), the chances are you will not be aware of how to control these mammoth automobiles. The average car driver often complains about these big vehicles and the continuous stream of unfavourable news articles can be detrimental. However, the challenges an HGV driver faces are beyond what an average person understands. This article will take a different perspective and here we will discuss what every HGV driver thinks a "normal" car driver should know.
1. HGVs Are Not Easy to Control or Manoeuvre
This may seem an obvious statement, but the majority of UK drivers remain astounded regarding the HGV driver's inability to manage their vehicle. "Road rage" is a well-known mental state for people facing traffic jams, but it is important to understand that moving an 18-metre vehicle weighing approximately 14 tonnes can be complicated and requires some degree of patience. Limited visibility makes it difficult to move around tight corners, but the more experienced drivers do find it easier to control their HGVs. This taken into account, it is needless to say that every HGV driver is highly appreciative of all car drivers who provide some space and understanding in these situations.
2. HGVs Take Longer to Brake Than the Average Automobile
While this may be another obvious statement, it is worth considering that the HGV will take longer to brake when compared to an average vehicle. This is particularly true when travelling on motorways and when the HGV is fully loaded. Therefore, it is highly recommended that you travel at least 300 to 500 feet from the HGV.
Incidents on the road can be unpredictable and there may be a situation where you are required to stop fairly quickly. If you are driving in front of an HGV and not paying attention to the road or the vehicles around you, there may be an emergency brake required which could result in further damage. Emergency brakes are easy to perform for smaller cars, but loaded HGVs cannot perform these actions as quickly and this can result in motorway accidents. This being the case, it is essential that you ensure you are able to brake in a decent amount of time and be patient as the driver slows down when approaching intersections or roundabouts.
3. The HGV Speed Is Regulated
Have you ever noticed the signs on the back of HGVs indicating that the speed is regulated at 70? This sign is placed on the vehicle to indicate that the HGV cannot travel higher than 70 miles per hour according to the company's electronic limiters. It is due to this speed regulation that HGV drivers will always be found driving in the far left hand lane of motorways.
Despite this clear indication of speed regulation on the vehicle, it is astounding the number of average car drivers who become frustrated with HGV drivers. HGV drivers are not attempting to slow any other driver down; they literally cannot travel any faster than 70 miles per hour.
4. The Driver Cannot See as Much as You Believe They Can
Due to the size of lorries and other large vehicles, the HGV driver is limited regarding their field of vision. Contrary to popular belief, HGV drivers do not have a clear view of all vehicles and pedestrians; instead, they need to pay more attention than the average driver and must be on a constant lookout for other HGV drivers at all times.
5. The Road Is Open To All Drivers
According to a driver profile compiled in 2007, the average driver in the UK was frustrated by non-commercial drivers who failed to understand that the road is open to all drivers. Statistics indicated that the average driver did not have patience for HGV drivers, but did show greater levels of patience for the typical car driver. What they do not understand is that HGV drivers are merely doing their jobs and not trying to inconvenience other individuals.
If you would like to find out more about HGV driver training, www.hgvtrainingprices.co.uk has all the useful information and guidance on their website.